Last night, you suddenly came up with a cool idea about a new app and maybe it would be the next big app of the industry just like Uber, Tinder, or Facebook. Who knows, right? Nevertheless, you are still confused about a lot of things such as technologies, the team, and especially the cost. If so, let's read on to get familiar with some basic information about the cost of developing and designing an app.
Later on, we will show you how companies spend their green notes on the design and development stage.
1. What would affect the cost of app development?
a. App types
Native: This is the most complex type of app. Your native app will be able to perform a wide range of features at the same time. However, it may require various devices API and resources. Because of its complexity, there will be more people involved in the process, that's why its cost is the most expensive. Since native apps have to follow certain guidelines for specific platforms, they typically enhance the user experience. It's also easier for native apps to access certain hardware within the user's device, such as the GPS, camera, or contacts list. Business, entertainment, and education are some common kinds of a native app.
Hybrid: Hybrid or cross-platform apps are much cheaper to develop when compared with native apps. When it comes to this type of app, your team will only need to develop 1 app for all platforms. As a result, its development time is faster and this way, your product will be launched to the market earlier. However, hybrid apps are less optimized so they are not able to offer native user experience. Common hybrid apps are small and medium communication apps, lifestyle apps or game apps.
Other: Basic functionality apps, Database-driven apps, Mobile games / Game apps, etc.
b. App development team
Freelancer: The low-cost criterion is the outstanding decisive factor of this option. The majority of freelancers would inform their hourly or daily rate depending on the length and complexity of the project and customers' specific requests. They are also suitable for seasonal and short-term projects. Since seasonal and short-term projects would only show up a few times a year, such projects are perfect matches for freelancers who are not professionals yet actively earned a lot of experience in each particular field.
Internal team: One thing you have to know for sure is that an internal team will be the most expensive one to develop an app. You will need to pay for management, hiring, training, and onboarding new staff, and of course, this will cost you a fortune. But in return, your business has full control over the project.
Outsourcing company: Since software development companies tend to aim at maintaining a positive and long-term relationship with a client, not a project, they would invest remarkable resources in improving the quality of a project for the sake of customer satisfaction. The cost of collaborating with an outsourcing team is also considered low when compared with an internal team. This happens because your management, hiring or training cost are all zero at this point.
2. Things that affect the cost of app design
There are 4 main factors that could influence the cost of your app design, which are:
Designer rate: it depends on how experienced your designer is to pay the bill. Obviously, senior designers will ask for a higher rate but they are likely to complete the task in a shorter time compared with freshers or junior staff.
Project scale and complexity: you can rank the complexity of one app with these 3 levels: simple (100 hours), middling complex (200 hours) and complex (400 hours). When we have to work with a more complex project, of course, the time spent on design is a lot longer than the rest 2 levels. As a result, businesses have to invest more in the app.
Platform: it is easy to notice that there is a huge difference between designing an iOS app and an Android app. Usually, the cost to draft the look for an Android app is higher since this platform changes day by day and it takes you some more time to adapt to these modifications.
Geography: just like app development, app design would cost differently based on your vendor's location. As you might already know, the expense you need to hire a Vietnamese software design agency like Designveloper is much cheaper than those in Europe or America.
3. How does it cost to design and develop the mobile app of…
a. Uber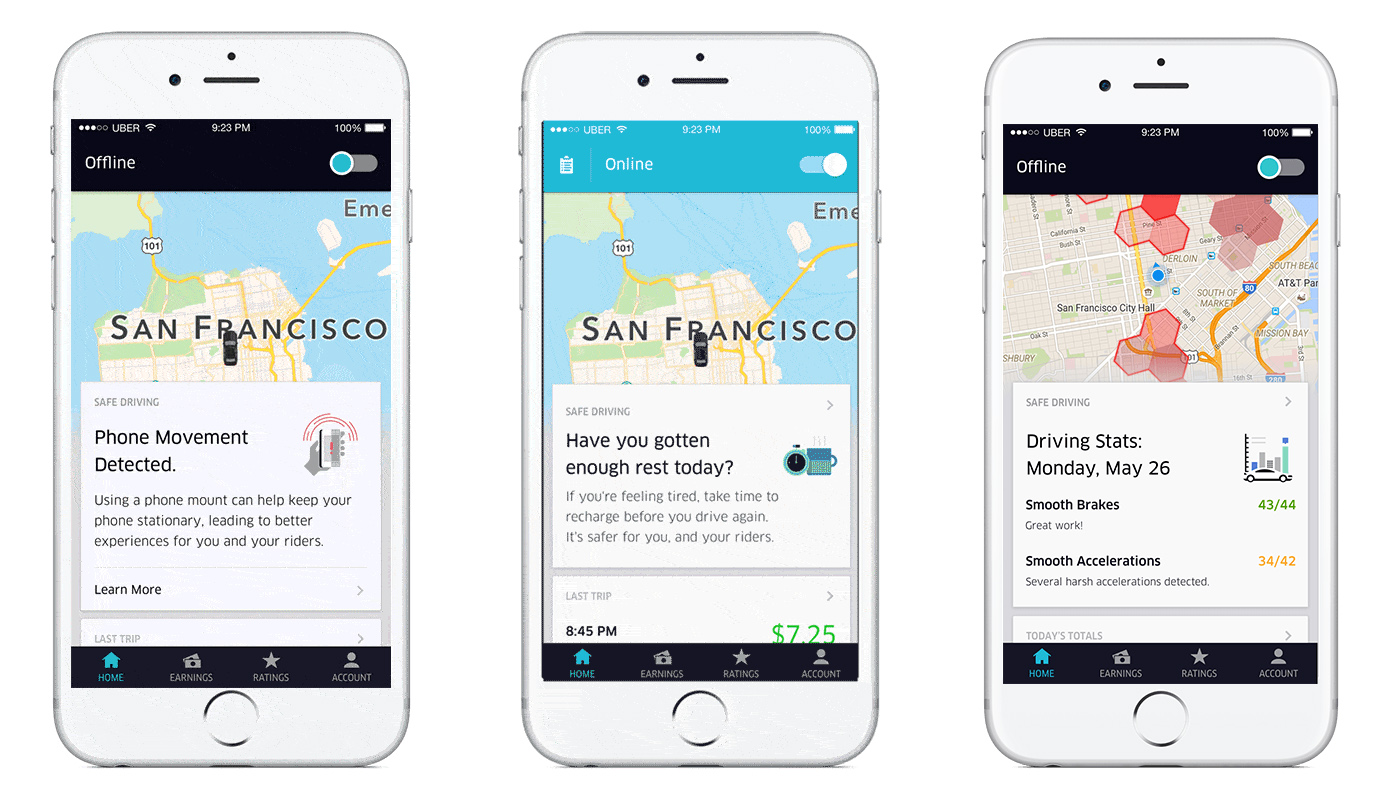 Should you be familiar with this kind of transportation then you might already know that Uber does not have just one but two separate apps for passengers and drivers. So let's analyze one by one.
Passenger app:
Category: ride-hailing
Achievements: 14 million Uber trips are completed/day, its market share in the U.S. is estimated at between 65 and 69%, over 10 billion trips have been completed worldwide.
Significant features: geolocation and routing, payment integration, call or text the driver right from the app, ride cost estimation, splitting a fare with companions, etc.
Driver app:
Significant features: driver reports, advanced route optimization, active/inactive option, calling to a passenger from the app, driver destinations, free cancellation within a set period of time, etc.
For both:
Monetizing method: charging fees from users.
Complexity: complex.
Design time: 240 hours for both iOS (130 hours) and Android (110 hours).
Design cost: $4,800-7,200/app when outsourcing to a software development company like Designveloper.
Development time: 2100 hours for both iOS and Android.
Development cost: $42.000-63.000.
b. Tinder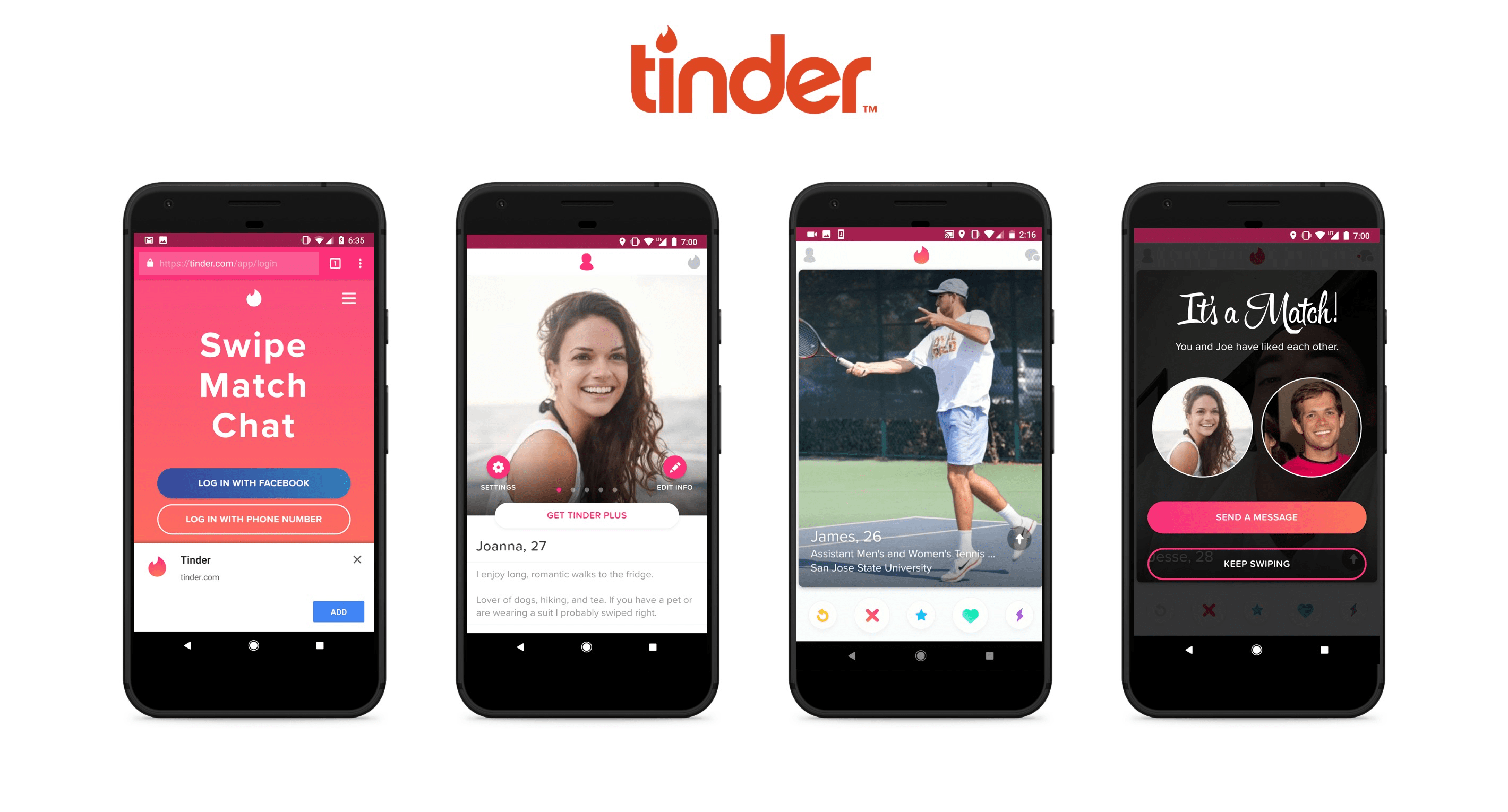 Category: Dating app
Achievements: 50 million users/month; 4.1 million paying users; roughly 26 million matches/day; over 1.6 billion swipes/day.
Significant features: push notification, user profile, social network login, discovery setting, private chat, matching, geography.
Monetizing method: paid subscription, ads, gifts and third-party services.
Complexity: quite complex.
Design time: 100 hours for an iOS app, 100 hours for an Android app, 180 hours for both.
Design cost: $3,600-5,400 when outsourcing to a software development company like Designveloper.
Development time: 2359 hours for both iOS and Android apps.
Development cost: $47.180-70.770.
Related article: Develop a Dating App: 4 Steps To Create Your Own Cutting-Edge Partner Matching Software
c. Whatsapp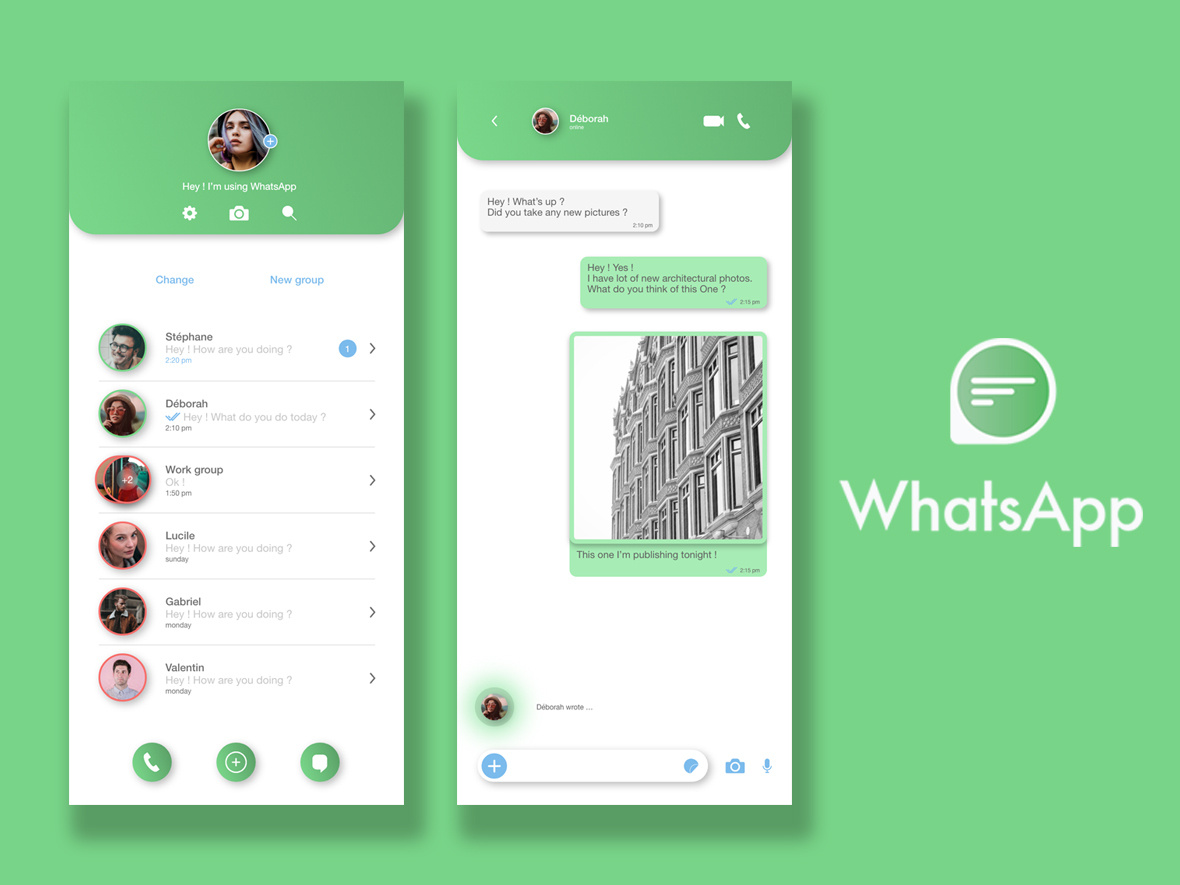 Category: Communication.
Achievements: 1.5 billion monthly active users.
Significant features: VoIP phone calls, video chats, group calls, end-to-end chat encryption, cloud services sync, geolocation Integration, calendar synchronization, in-app purchases, etc.
Complexity: Middling complex.
Design time: 50-60 hours/platform.
Design cost: $1,000-1,200/platform when outsourcing to a software development company like Designveloper.
Development time: 757 hours for one platform.
Development cost: $15.140-22.710 for one platform.
d. Instagram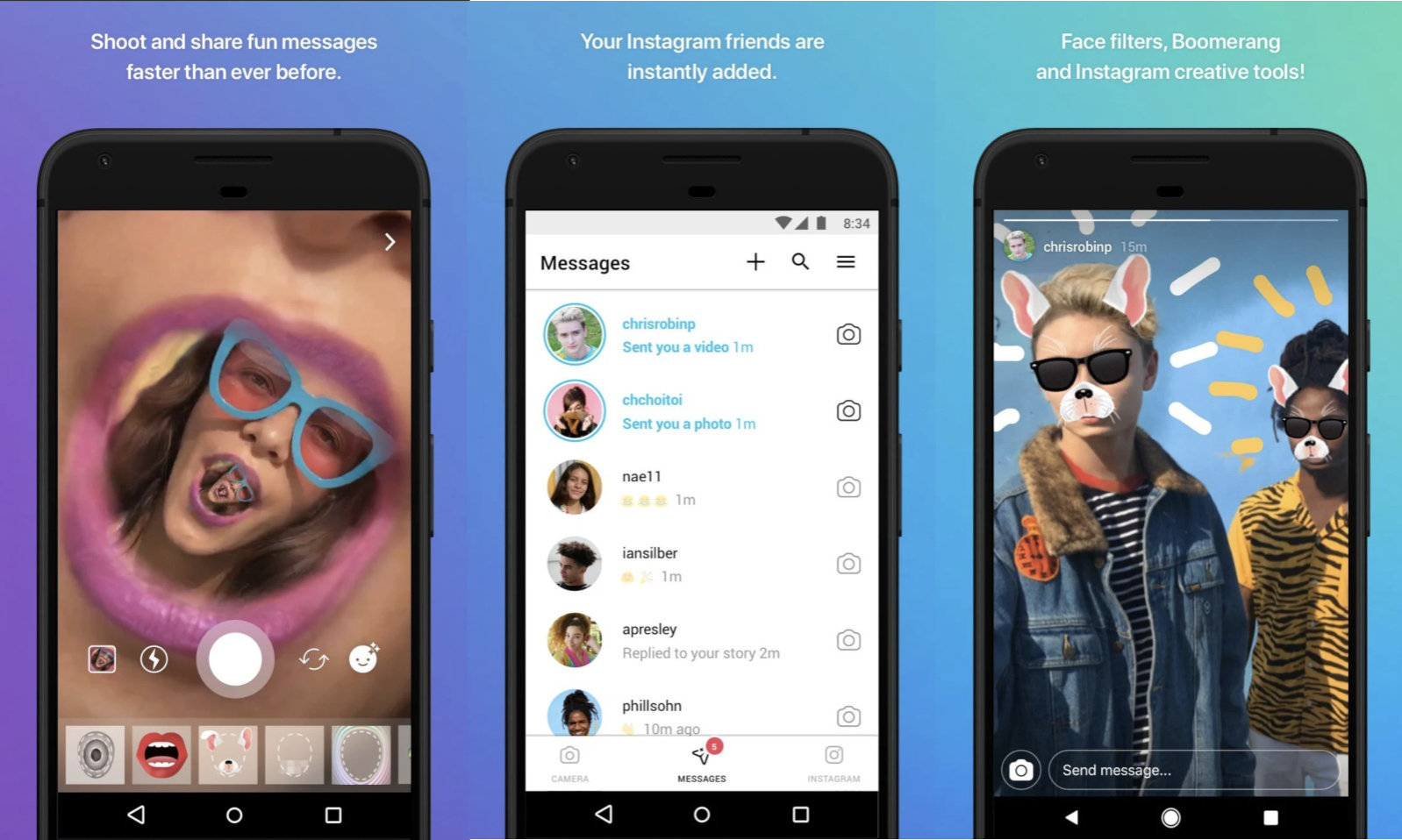 Category: Social network.
Achievements: 1 billion active users/month, Instagram is the second most engaged social network, etc.
Significant features: user accounts, social integration, taking photos/videos, photo/video editor, photo/video editor, geolocation, push notifications, etc.
Complexity: middling complex.
Design time: 130 hours/platform.
Design cost: $2,600-3,900/platform when outsourcing to a software development company like Designveloper.
Development time: roughly 1500 hours for both platforms.
Development cost: $30.000-45.000.
e. Amazon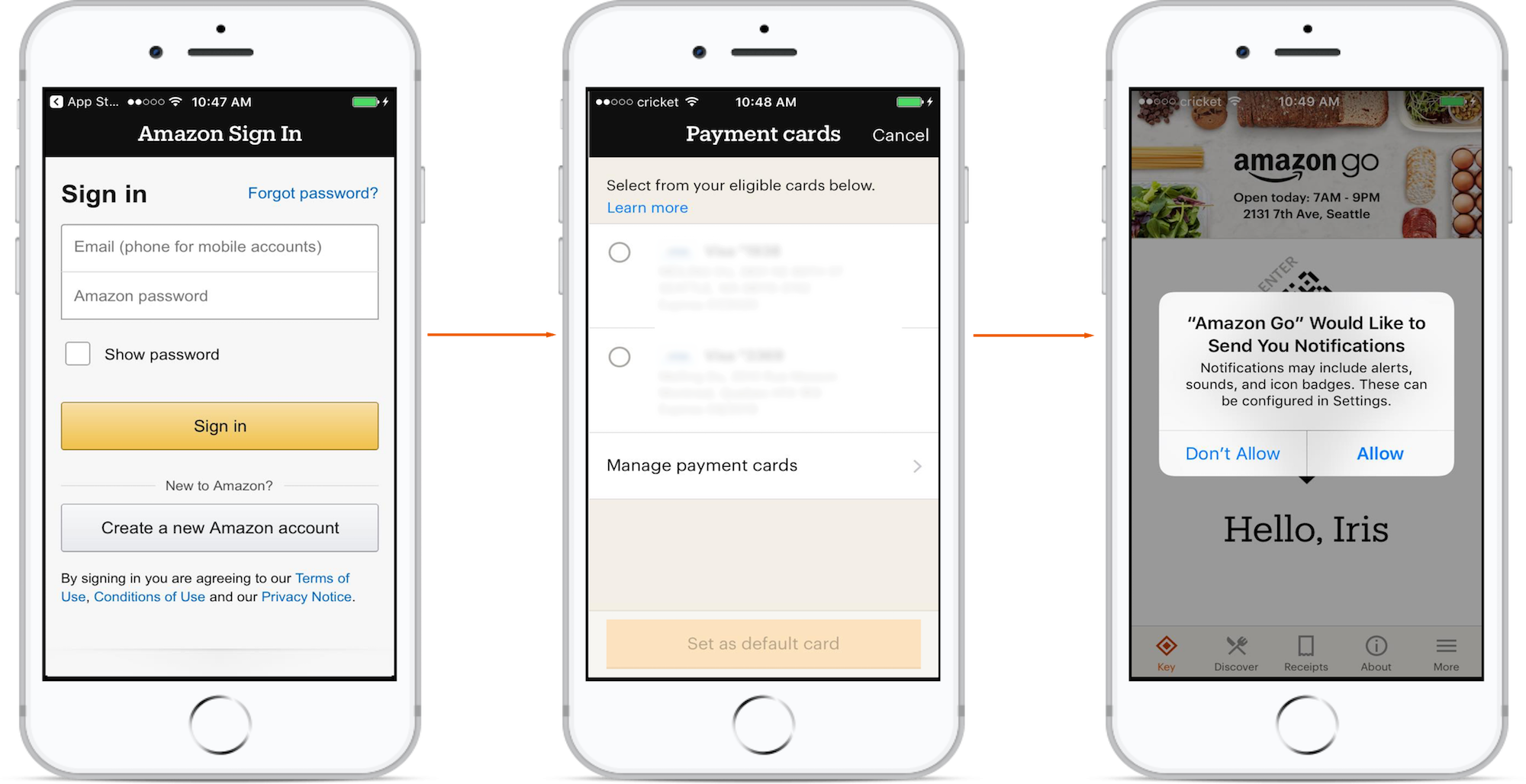 Category: e-commerce.
Achievements: 600 million active users/month,100,000 new sellers join Amazon every month, etc.
Significant features: multi-currency support, Google Map integration, predictive search, product tracking, feedback & seller support, order management, rating & reviews, live support, etc.
Complexity: highly complex.
Design time: 160 hours/platform.
Design cost: $3,200-4,800/platform when outsourcing to a software development company like Designveloper.
Development time: 1380 hours for one platform.
Development cost: $27.600-41.400.
Final thoughts
Nowadays, app design and development is not a rare service but it's essential to have the knowledge of this business so that our effort does come to nothing at all. Furthermore, the cost is also a key factor that you should consider to make the best of your revenue. Our top recommendations for you are India, Malaysia, and Vietnam when it comes to low-cost service.
But hey, if you are looking for a software outsourcing company that also offers both development and design service, Designveloper could be the one for you! As an experienced software company based in Ho Chi Minh City, Designveloper can solve all your design problems from web applications, mobile applications to landing pages, etc. At the same time, our team is also familiar with new technologies such as GraphQL, GoLang, Meteor, etc., so guess what, your app may be the best of its kind one day!
Related articles: